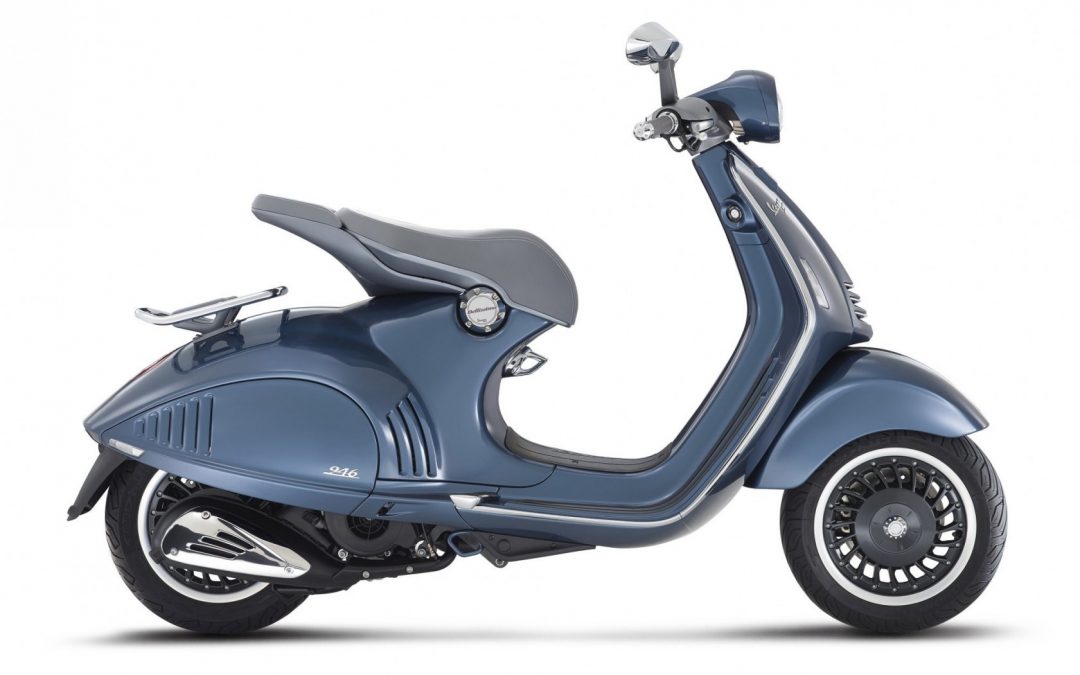 $ $ $
Limited Edition Special! Save $2500 until May 31st
The unparalleled Vespa design with the latest generation technology
The Vespa 946 is in a class of it's own.  The design was first presented as a concept design at the Milan show. Vespa was inundated with customers demanding one of their own of this exceptional machine.  The craftsmanship and technology showcased in the 946 which took it's styling cues from the 1946 prototype are truly inspiring.  The pressed steel body has more than 320 welding points with many of those done by hand.  The front guard, rear panels and bars are all aluminium.  The sharply styled saddle seat which is supported only from the front will appeal to those who like the minimalist style of yesteryear.  This is a remarkable and exclusive machine.
YOUR ONE-STOP SCOOTER SHOP
Speak to Sydney's leading scooter experts today!