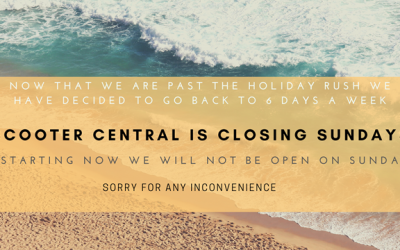 With the holiday rush all finished we are going back to opening 6 days per week. Please take note: effective immediately we are closed on Sundays. Our staff is looking forward to extra time for product testing and hitting the beach! Our open hours are M-F 8:30-5:30...
YOUR ONE-STOP SCOOTER SHOP
Speak to Sydney's leading scooter experts today!